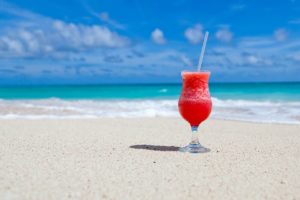 Want to get away without going away? You're looking for a "staycation"—a vacation without the added costs of travel, or the added stress of sleeping in a hotel, getting lost on unfamiliar streets, or not knowing where to go or what to do. And if you live in Fort Lauderdale, FL, you're in luck. Fort Lauderdale ranks among the Best Cities in America for enjoying a staycation!
Fort Lauderdale: America's #19 Best City for a Staycation
On a recent study of 150 of America's largest cities, data finder WalletHub ranked all 150 cities on residents' ability to enjoy a fun-filled but wallet-friendly staycation. And the results are in…
Fort Lauderdale ranks at #19 (out of 150!) for its great recreational opportunities, plethora of restaurants and entertainment options, and wealth of ways to find rest and relaxation.
What Makes for a Great "Staycation" City?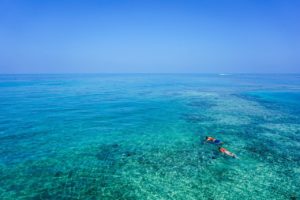 WalletHub looked at several important criteria in three main categories. For Recreation, it included data such as numbers of public golf courses, tennis and basketball courts, ball fields, swimming pools, hiking trails, running trails, water activities, and more. For Entertainment, it calculated costs of movies and bowling, nightlife options, museums, zoos and aquariums, arcades and amusement parks, theatres and concerts calls, shops and restaurants, and more. And for Relaxation, it took into account numbers of spas and wellness centers, beauty salons, and beaches.
How to Have a Terrific Staycation in Fort Lauderdale
Everyone's idea of a "staycation" is a little bit different because everyone's idea of a great vacation is different. For some, an ideal staycation is the comfortability of sleeping in your own bed, in your own house, and enjoying a break from work or the routine. For others, it's a chance to check out all the places near home you haven't been or experienced.
Here in Fort Lauderdale, it's easy to do either. Take a few days off work, wake up late, and hit the beach, or for some really high-quality R&R, check out a day spa. Maybe try a new activity—surfing, paddleboarding, one of those things you've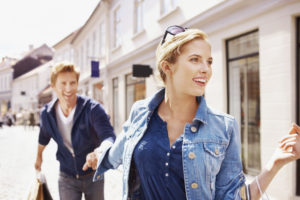 always wanted to try. Or, swing to the other side of the spectrum and head out bright and early for a full day packed full of those "touristy" things you've never done because you're not a tourist—shop local on Las Olas, catch a show at BPAC, visit the Stranahan House, things like that. Or pick something comfortably in between. Fort Lauderdale has options for just about every type of vacation you desire.
Thinking of Making Fort Lauderdale Your Home?
If you're thinking of buying a home in Fort Lauderdale, then it's time to contact Nick Squared. As your local Fort Lauderdale lifestyle and real estate experts, we're here to help you explore the area, discover its beautiful neighborhoods, and find the perfect home, whether you're a first-time buyer or a seasoned luxury investor. Call us today and let's get started.