Thinking of purchasing a condo hotel in Fort Lauderdale but not sure if it's a worthwhile investment? Here's what you need to know about the benefits and downsides to owning a condo hotel.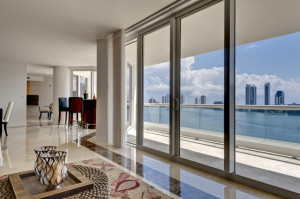 What are Condo Hotels?
Condo hotels are condo units sold to individual owners and investors within a fully-operational hotel. These hotels are typically luxurious high-rise hotels run by big-name operations with highly recognized brands, such as Ritz-Carlton, W, or Four Seasons. Owners can stay in their condos or use the hotel's convenient rental program for additional revenue.
What are the Benefits to Buying a Condo Hotel?
Condo hotels are often very luxurious and enjoy prime location near attractions and beaches.
All the rentals are managed by the hotel management. You never have to speak to any of your renters or worry about marketing.
Renting is completely hassle-free—the hotel takes care of maintenance, upkeep, and housekeeping.
You get all the amenities of a hotel. This can include services like valet, concierge, and housekeeping services, and amenities such as spas, health and fitness centers, business centers, and fine dining establishments.
They often come pre-furnished, which means you don't have to worry about buying or moving any big objects or decor.
You keep the profits from appreciation and can sell whenever you choose.
What Does the Hotel Do for You?
The hotel will market your apartment as a hotel, take reservations, and provide all the necessary services to your guests. You don't need to be involved in the process at all. The hotel is responsible for maintaining, cleaning, and repairing your condo, as well as most expenses associated with housekeeping, marketing, administration, and upkeep or repairs.
What Are Your Responsibilities?
In exchange for the its rental management services, the hotel will take a percentage of your revenue (as laid out in your owner agreement). You as the owner are responsible for payments on things such as property taxes, insurance, and capital improvements.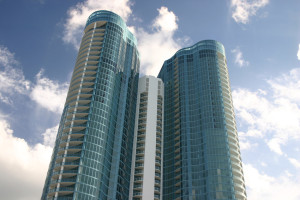 Some Things to Keep in Mind
Because your condo is part of the hotel, there may be some restrictions on how many days per year you can use the condo and how much notice you're required to give before coming to stay. And you do share your rental income with the hotel, so you won't be pocketing all those weekly renter fares. Some owners do opt to manage rentals on their own to save themselves these extra stipulations—but this completely eliminates the hassle-and-maintenance-free rental aspect of condo hotel ownership.
I'm Ready to Find My Perfect Condo Hotel in Fort Lauderdale!
When shopping around for the ideal condo hotel in Fort Lauderdale, it's important that you choose a hotel in a great location—one that will attract lots of visitors, like the beach—with lots of luxury amenities. We also recommend that you go with a big-name luxury hotel known for its good management, such as W Fort Lauderdale. Ready to buy that dream condo? Contact Nick Squared today and we'll help you find your ideal location!